Quem é a Blue Travel
Atuamos no mercado de viagens personalizadas desde 2002. Contamos com profissionais altamente experientes e qualificados para desenvolver roteiros customizados, de acordo com as características e necessidades de nossos clientes. Nos mantemos em constante atualização, buscando conhecimento nas principais feiras e eventos internacionais de turismo, por meio de treinamentos e vivência in loco, oferecendo experiências impactantes em viagens autênticas.

Blue Travel was founded in 2002, since then offering personalized travel services to a wide range of clients, by recommendation only. Along the years, through experienced management, we have been specializing our staff through intensive training and traveling, keeping in touch with the latest trends through participation in the main international travel shows and events, offering impactful experiences on authentic trips.
Certificados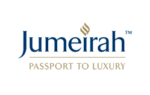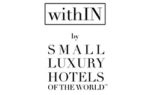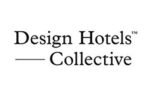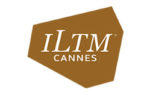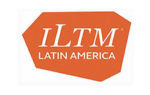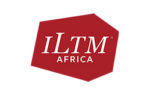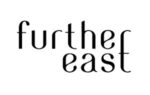 Inspire-se
Gostaria de conhecer algum desses destinos incríveis?
Egito
Destino dos sonhos de qualquer viajante interessado em história, esse país de cultura riquíssima reúne atrativos como poucos. Além da cidade do Cairo e das famosas pirâmides de Gizé, um roteiro imperdível ainda cobre visitas às imponentes construções da Alexandria, a capital dos faraós Luxor e o complexo arqueológico de Aswan, em cruzeiro fluvial pelo Rio Nilo.
Parques Nacionais Americanos
Para aqueles que preferem descansar em contato com a natureza, os parques nacionais americanos reúnem o que há de melhor em termos de beleza natural e diversidade de paisagens. Há desertos, cânions, rios, lagos, gêiseres e cachoeiras, além de centenas de espécies animais preservadas em seu habitat natural. Yosemite, Yellowstone, Grand Canyon, Zion e muitos outros podem ser visitados em confortáveis roteiros com guias privativos ou self-drive.
Japão
O Japão é verdadeiramente atemporal, um lugar onde as tradições antigas se fundem com a vida moderna com muita naturalidade. Templos budistas de arquitetura única em Kyoto, castelos suntuosos em Matsumoto e Himeji, edifícios high-tech em Tokyo e Osaka, impressionantes museus de arte a céu aberto em Naoshima e Hakone além de cenários naturais de tirar o fôlego distribuídos por todo o território. Como se não bastasse, a deliciosa culinária local e a história milenar fazem do país um destino mágico.
St. Barthelemy
Considerada uma das mais bonitas ilhas do Caribe, St. Barths exala uma mistura de sofisticação europeia, beleza natural e charme descontraído. Você não encontrará grandes resorts nessa joia caribenha. Em vez disso, hotéis boutique e vilas particulares espreitam por trás da folhagem tropical, fazendo desta ilha um ímã natural para os amantes da arte de viver bem.
Safari de Gorilas em Ruanda
Certamente uma das experiências de observação da vida selvagem mais espetaculares do mundo. O parque nacional de Ngungwe, com seus mais de 1000 km² de florestas tropicais, montanhas e pântanos, abriga 13 diferentes espécies de primatas, além de uma diversidade enorme de outros animais.
Cruzeiro Galápagos
Acesse um dos destinos mais isolados do mundo aliando a aventura de uma expedição com o conforto de um cruzeiro de luxo. Observe e interaja com uma variedade abundante de espécies de vida selvagem entre as ilhas desse arquipélago tão especial.
Somos uma agência membro da
Traveller Made®
Traveller Made® é uma rede de designers de viagens de luxo dedicados a fornecer viagens únicas e exclusivas a viajantes que procuram experiências diferentes e originais, exigindo consultores qualificados e experientes, comprometidos com a excelência no atendimento de seus clientes.
ENTRE EM CONTATO
Rua Nestor Pestana, 125 cj. 41
CEP 01303-010
São Paulo / SP . Brasil